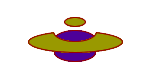 Workgroup Meeting, February 3rd, 2009 - Cancun, Mexico
17:30 - 19:20
Attendance: 23
Agenda:
According to the program, two exciting special presentations were exposed by Paul Grant and Weimin Chen.
See:  http://www.iaria.org/conferences2009/ProgramICQNM09.html
The presentations are posted at http://www.iaria.org/speeches.html
Excellent discussions around these special invited presentations.
There were discussions on enlarging the ICQNM specific topics related to superconductivity; work to be done offline with volunteers.
Offers: Alain Tapp /quantum/, Paul Grant /superconductivity/, William Parket /quantum holography + materials/, Victor Ovchinnikov /materials/, Vladimir Privman /materials/
Please have a look at:  http://www.iaria.org/conferences2009/ICQNM09.html
Suggestions are welcome /to petre@iaria.org/
The procedure of invitation-only for extended versions of selected papers among those presented for on-line IARIA journals, with no additional fees, was appreciated.
See: www.iariajournals.org
The Poster session QNM-oriented was well received.
Suggestions:
One suggestion was to enrich the "material + nano"-oriented topics 
One idea was to separate Q from NM; thought at the Q/nano level there is an intimacy, and, most probably, QNM will go ahead together
Definitively, the technical program committee must be tuned to reflect new topics and assure a fair peer-to-peer review process.
Next steps:
Develop the new topics via off-line exchanges
Extend invitations to committee membership
ICQNM 2010:
Announce the new topics with the CfP for ICQNM 2010
Location: yet to be defined, most probably in Caribbean area, February-March 2010
Under Digital World 2010