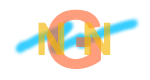 Workgroup Meeting, April 23rd, 2009 - Valencia, Spain
19:30 - 20:15
Attendance: 28
Agenda:  Program, Topics, Journals, comments/suggestions
According to the program, several exciting items were scheduled http://www.iaria.org/conferences2009/ProgramICNS09.html
Two Tutorials
The tutorial slide decks are posted at http://www.iaria.org/tutorials.html
Capacity Constrained MANETS: Adaptive Policy-Driven Fault and Performance Management
by Latha Kant
Challenges in Network Virtualization
by Omar Cherkaoui
Three Keynote-dedicated speeches
The presentations are posted at http://www.iaria.org/speeches.html
e-Infrastructures for Compute and Date Intensive Applications
by Wolfgang Gentzsch
The COMDES Network and Emergency Management Systems: Integration with the Valencia Local Police
by Juan Manuel Medina
A Viewpoint on the Management of the Future Internet
by Joan Serrat
One Expert Panel
The presentations are posted at http://www.iaria.org/speeches.html
Expert Panel
e-Infrastructure Security versus Anonymity and Privacy

with
Moderator:
Petre Dini, Cisco Systems, Inc. USA /Concordia University, Canada
Expert Guests: Michael A Bauer, University of Western Ontario, Canada
Omar Cherkaoui, UQAM, Canada
Bruno Dillenseger, Orange Labs, France
Wolfgang Gentzsch, DEISA, EU
Latha Kant, Telcordia Technologies, USA
Octavio Nieto-Taladriz García, Universidad Politécnica de Madrid, Spain
Helmut Reiser, MNM-Team, Leibniz Supercomputing Centre, Germany
Excellent discussions were around these special invited presentations and panel positions.
There were discussions on:
Complexity of privacy/security in cross-countries data storage
Challenges at the embedded level
Efforts to maintain and develop existing multi-national infrastructures issued from temporary grants/consortiums.
- The current topics in the Call for Papers were considered as 'up to date'
- Please have a look at:  http://www.iaria.org/conferences2010/ICNS10.html
Suggestions are welcome to petre@iaria.org
The procedure of invitation-only for extended versions of selected papers among those presented for on-line IARIA journals, with no additional fees, was appreciated.
See: www.iariajournals.org
Suggestions:
Topics must be tuned according to the new trends; some of the current topics /and the Call for Papers itself/ must reflect these trends, i.e., IPv6, Packet Dynamics and Optical Burst Switching should be less emphasized in the Call for Papers. Also, on these topics, special communities must be a target for invitations, as the number of submissions in these areas was not too high. 
One suggestion was to add a "demo section'
On large campuses, better signage to get to the meeting rooms
Definitively, the technical program committee must be tuned to reflect additional/updated topics and assure a fair peer-to-peer review process.  
Next steps:
Develop the new topics via off-line exchanges and update the current ICNS 2010 site
Extend invitations to committee membership
ICNS 2010
- The CfP for ICNS 2010 is already posted at http://www.iaria.org/conferences2010/CfPICNS10.html
- Location: March 7-12, 2010 - Cancun, Mexico
- Under InfoSys 2010