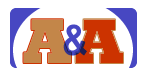 Workgoup Meeting, March 9, 2010 - Cancun, Mexico
18:30 - 19:30
Attendance: TBD
Agenda: one tutorial was presented:
Virtualization, resource management and autonomous systems
as well as three keynore speeches:
Intrusion Detection using Artificial Intelligence
The Nature of Robust and Reliable Communications: Theory and Applications

Methods for Measuring Offshore Wind Climatology
and an expert panel:
Robustness and Trust in Autonomic Systems
Tutorials are posted at http://www.iaria.org/tutorials.html
Keynote speeches are posted at http://www.iaria.org/speeches.html
Discussions:
The promotion of young researches and PhD candidates was again reinforced; they can play different roles, and they are encouraged of being session chairs.
An open call to suggest regular refresh to the topics for ICAS 2011 was launched
Please have a look at ICAS 2011
Suggestions are welcome at petre@iaria.org
The procedure of invitation-only for extended versions of selected papers among those presented for on-line IARIA journals, with no additional fees, was appreciated.
See: www.iariajournals.org
Suggestions:
Continue with 'Poster' and 'Work in Progress' tracks
Definitively, the technical program committee must be tuned to reflect new topics and assure a fair peer-to-peer review process.
Special topics for further consideration:
It is the IARIA Board position that everybody should benefit the same access and service during the conference; some suggested to have partial services and reduced registration fees for students. A detailed discussion went on the structure of the registration fees, simply sharing with the audience where each penny goes.
A particular suggestion will be implemented from the next event: Student Consortium.
Another suggestion was to have many POPs; while feasible, the drawback is that this will split the community. A try will be prepared for the next event.
Proceeding publications:
The option to publish in an open digital library was discussed; this will allow having all the proceedings of the co-located events on the same CD Proceedings, and full free access to any publication.
This issue will be carried further on to the IARIA Board to careful attention.
It was suggested that some national research Centers encourage scientist to rather publish in openly searchable digital libraries.
Next steps:
Develop the new topics via off-line exchanges
Extend invitations for ICAS 2011 committee membership
Attract scientists in the committee to cover the newly intended areas
---
Workgroup Meeting, April 21st, 2009 - Valencia, Spain
17:30 - 19:20
Demos on April 22nd, 2009
Attendance: 31 on the 21st, 48 on the 22nd
Agenda:  Program, Topics, Journals, comments/suggestions
According to the program, several exciting items were scheduled http://www.iaria.org/conferences2009/ICAS09.html
Two General Tutorials
The tutorial slide decks are/will be posted at http://www.iaria.org/tutorials.html
Three General Keynote speeches
The presentations are posted at http://www.iaria.org/speeches.html
One General Expert Panel
The presentations are posted at http://www.iaria.org/speeches.html
One A&A Keynote speech
The presentations are posted at http://www.iaria.org/speeches.html
Automatic testing and measurement of QoE in IPTV using image and video comparison
by Antonio González
Two Invited A&A presentations
The presentations are posted at http://www.iaria.org/speeches.html
Autonomous Robots: Basic structure and two partial implementations
by Henning Tolle

Eurescom P1855: A utonomic Computing & Networking - The operators' vision on technologies, opportunities, risks, and adoption roadmap
by Bruno Dillenseger
Three A&A DEMOs (slide presentation and life applications/)
The DEMOs are posted at http://www.iaria.org/postersdemos.html
Autobench, a software framework for self-benchmarking
Bruno Dillenseger, Orange Labs, France
Cooperation Strategies for Self-Protection
Thomas Hirsch, Fraunhofer FOKUS, Germany
Cristián Varas, Fraunhofer Institute for Open Communication Systems FOKUS, Germany
Handover Prediction-based Seamless Media Streaming for Wireless Packet Networks
Mehdi Nafa, University of Evry Val d'Essonne - France
Excellent discussions were around these special invited presentations and demos.
There were discussions on:
Want industry and academia understand by A&A
The challenges for real autonomic applications
The achievements on micro- and nano-robotics
- The current topics in the Call for Papers were considered as 'up to date'
- Some of the topics require more attention, in terms if disseminating the Call for Papers to attract more and better submissions: CLOUD, CASES, MODEL, KUI…
- Please have a look at:  http://www.iaria.org/conferences2010/ICAS10.html
Suggestions are welcome to petre@iaria.org
The procedure of invitation-only for extended versions of selected papers among those presented for on-line IARIA journals, with no additional fees, was appreciated.
See: www.iariajournals.org
Suggestions:
Topics must be tuned according to the new trends; some of the current topics /and the Call for Papers itself/ must reflect these trends, i.e., CLOUD, AUTONOMY. Also, on these topics, special communities must be a target for invitations, as the number of submissions in this area was not too high.
One suggestion was to keep the "demo section'; however, this was one of the most painful session to organize, due to the industrial perceptions.
Definitively, the technical program committee must be tuned to reflect additional/updated topics and assure a fair peer-to-peer review process.
Another suggestion was to list the author affiliation in the final program; the challenge with this is that the final list with the authors is provided by the Publisher, based on the camera-ready information; in listing the sessions, the Publisher do not specify the country, making it difficult to have it in the posted program
Next steps:
- Develop the new topics via off-line exchanges and update the current ICAS 2010 site
- Extend invitations to committee membership
ICAS 2010
- The CfP for ICAS 2010 is already posted at http://www.iaria.org/conferences2010/CfPICAS10.html
- Location: March 7-12, 2010 - Cancun, Mexico
- Under InfoSys 2010