Marie Skłodowska-Curie post doctoral fellowships in Ireland - Application deadline: December 1st, 2016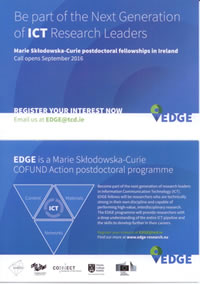 ---
MIMIT - Integratin Medicine & Innovative Technology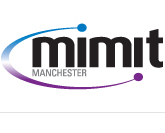 ---
New Theory of Discriminant Analysis After R. Fisher
by Shuichi Shinmura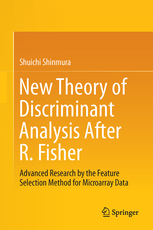 ---
European Satellite Navigation Competition 2016
---
Enroll in the Initiative:
Data for the Common Good and for Human Wellbeing
---
Winter School on Data Analytics
Big Software on the Run: Software meets Data
October 23 - 28, 2016, Ede, the Netherlands
---
AI 2016, The 29th Australasian Joint Conference on Artificial Intelligence, Hobart, Tasmania, Australia
---
I wanted to send you a quick heads-up that IFSA Publishing, S.L. has just published a new book titled 'Online Experimentation: Emerging Technologies and IoT', ISBN: 978-84-608-5977-2, e-ISBN: 978-84-608-6128-7, 496 p., paperback (print) and pdf (electronic) formats, edited by Maria Teresa Restivo, Alberto Cardoso and António Mendes Lopes.

Online Experimentation: Emerging Technologies and IoT describes online experimentation, using fundamentally emergent technologies to build the resources and considering the context of IoT.

In this context, each online experimentation (OE) resource can be viewed as a "thing" in IoT, uniquely identifiable through its embedded computing system, and considered as an object to be sensed and controlled or remotely operated across the existing network infrastructure, allowing a more effective integration between the experiments and computer-based systems.

The various examples of OE can involve experiments of different type (remote, virtual or hybrid) but all are IoT devices connected to the Internet, sending information about the experiments (e.g. information sensed by connected sensors or cameras) over a network, to other devices or servers, or allowing remote actuation upon physical instruments or their virtual representations.

The contributions of this book show the effectiveness of the use of emergent technologies to develop and build a wide range of experiments and to make them available online, integrating the universe of the IoT, spreading its application in different academic and training contexts, offering an opportunity to break barriers and overcome differences in development all over the world.

Written by experts from 15 countries of all continents, Online Experimentation: Emerging Technologies and IoT is suitable for all who is involved in the development design and building of the domain of remote experiments.

You can read detailed information including contents, preface and foreword, and buy a copy in the IFSA's online bookstore: http://www.sensorsportal.com/HTML/BOOKSTORE/Online_Experimentation.htm

Please do not miss a promotional discounted price, which is valid till 31 March 2016.

I would like ask you kindly to fill-in the Library Book Recommendation Form and forward it to your library:
http://www.sensorsportal.com/DOWNLOADS/Library_Book_Recommendation_Online_Experimentation.doc


Prof. Dr. Sergey Y. Yurish
Editor-in-Chief

IFSA Publishing, S.L.
E-mail: editor@sensorsportal.com
http://www.sensorsportal.com/HTML/IFSA_Publishing.htm
---
David G. Stork
of Rambus Labs is working on a book to rectify this situation:  How to ask good questions.  Although it will be a while before the book is released, in the meantime, you can see his
TEDx talk
on the subject. 
---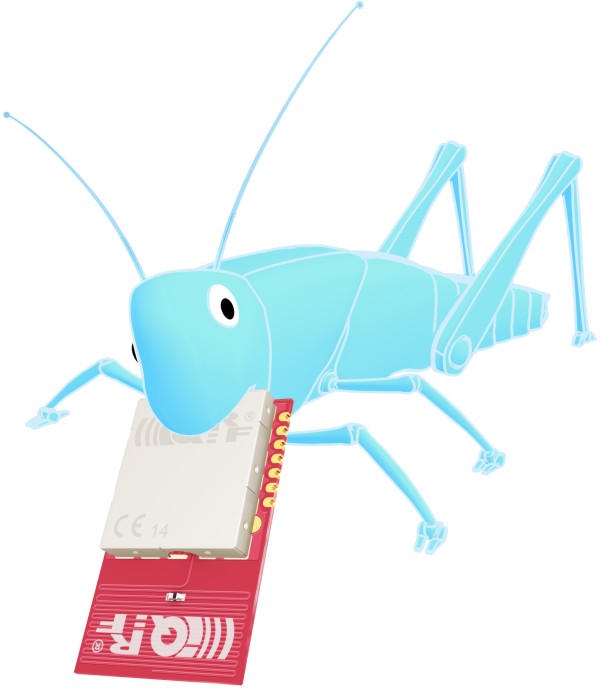 IQRF Alliance announces a worldwide contest IQRF Wireless Challenge II. "Test your skills, create a new application for the IQRF wireless technology and compete for valuable prizes totalling 3,700 EUR," this is the challenge for all the technicians, programmers, developers, and students from all over the world.
IQRF Wireless Challenge Leaflet
---
InfoComp 2015
Partnership with PRACE for InfoComp 2015
---
Openings
The Microsoft Research – University of Trento Centre for Computational and Systems Biology (COSBI) is a bioinformatic research center based in Rovereto, Northern Italy, operating in the fields of molecular nutrition, systems pharmacology and ecology.
COSBI invites applications for:
Post Doc Positions in Bioinformatics/Molecular Nutrition
Post Doc Position in Systems Pharmacology
 To get more information about us please visit www.cosbi.eu
---
Ordering books
New sensors and measurements related books from IFSA Publishing are available for order online at: http://www.sensorsportal.com/HTML/IFSA_Publishing.htm
---
Online library access
Free access French digital library: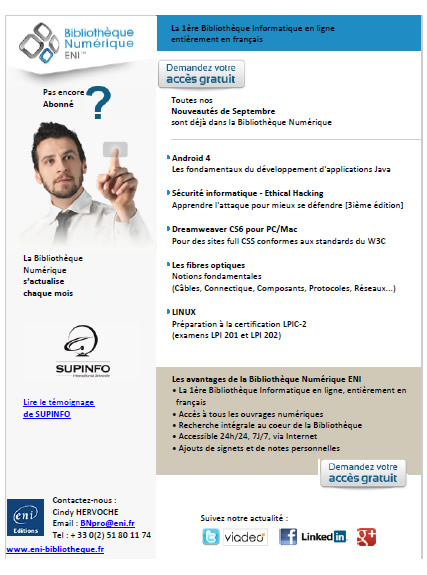 Book by a IARIA Fellow
Marine Acoustics
The Physics of Sound in Underwater Environments
Jens M. Hovem
jmhovem@gmail.com